2015 Event Calendar
If you have a show or cruise to list, then please
e-mail the show flier in a JPEG format only.

wilderthanmost@twc.com

Cruises are listed at the bottom of the page.
CAR SHOWS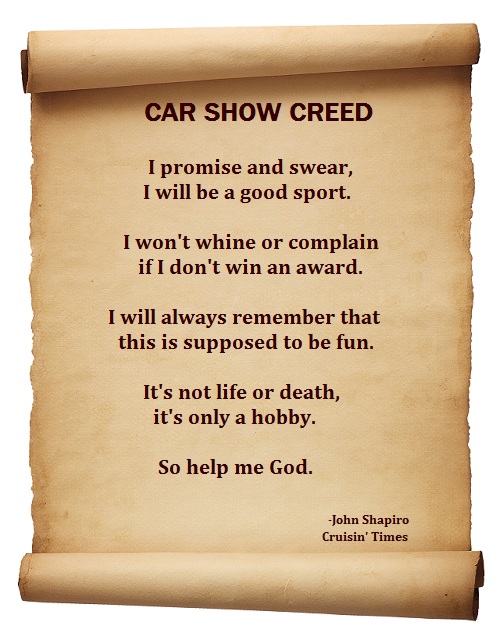 The Wilder Than Most Club Display
Will Be Located In The South Wing

Click on the link for more information
http://carlcasper.com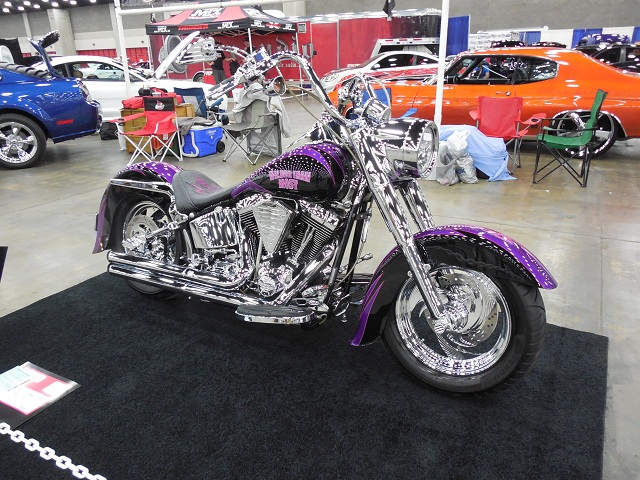 Yvonne Wilson's Harley

at the 2014 show







KYANA REGION




SWAP MEET



Saturday & Sunday, March 21 & 22, 2015

KY Fair & Exposition Center

8:00 am - 6:00 pm Saturday
8:00 am - 4:00 pm Sunday

http://www.kyanaswapmeet.info/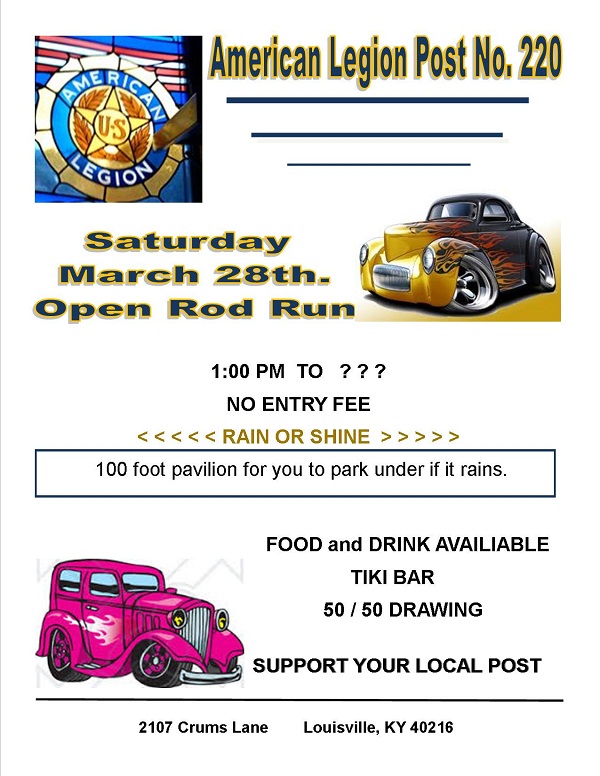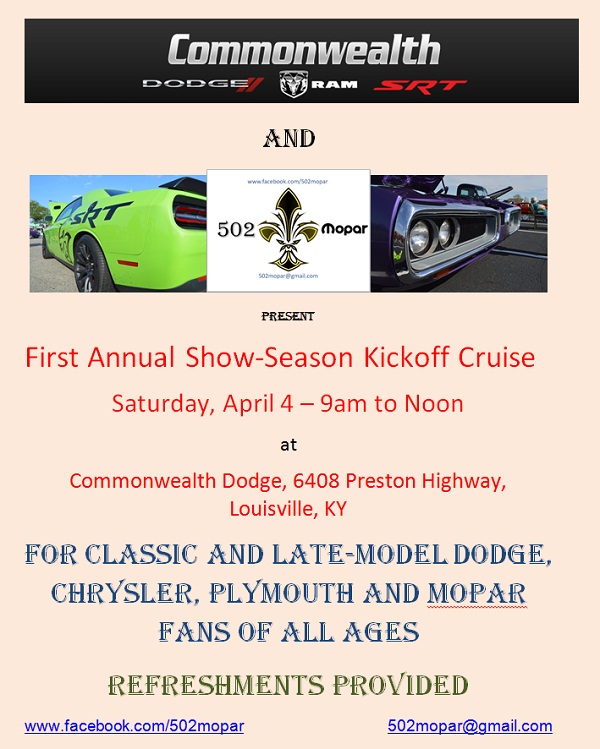 This is a great opportunity for car clubs to hand
out their show flyers for the 2015 season!


We will be registering new members and have
club shirts available in the North Building
Kenny Shain's Pro-Street Vega at the 2014 party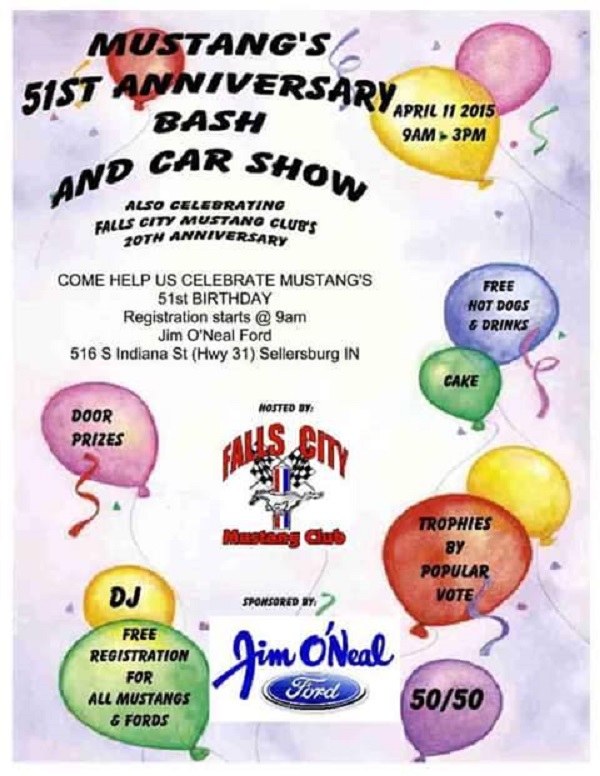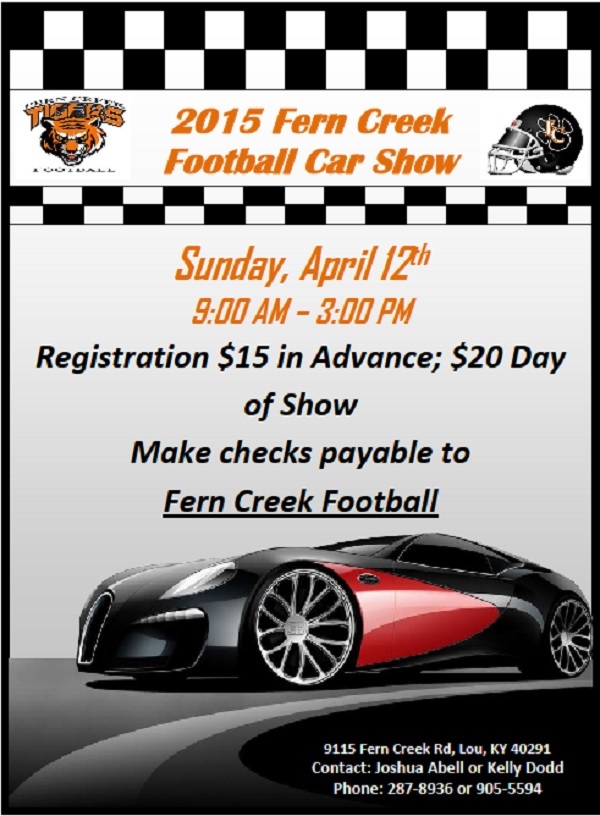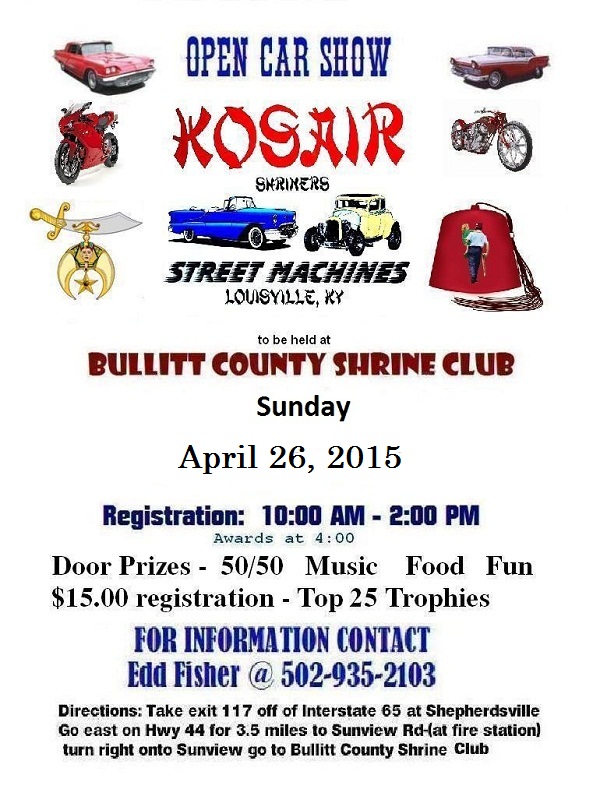 Wilder Than Most Club
Road Trip to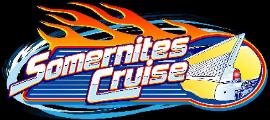 http://www.somernitescruise.com/

Saturday, April 25, 2015

The Saturday cruise is 1:00 - 7:00 p.m.
Downtown Somerset, KY

The club members that are going to caravan Saturday will
meet at

the I-65 south rest area in Bullitt County at




mile marker 113 at 8:30 am. They will leave there at 8:45 am.




Go to this link for the route they will be taking:




http://mapq.st/RKmxRY



Most club members stay at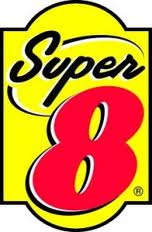 Super 8 Somerset
601 S Hwy 27
Intersection of Hwy 80 and 27
Somerset, KY 42501
Phone 606-679-9279

Be sure to make your reservations soon,
many hotels in Somerset sell-out on cruise weekends.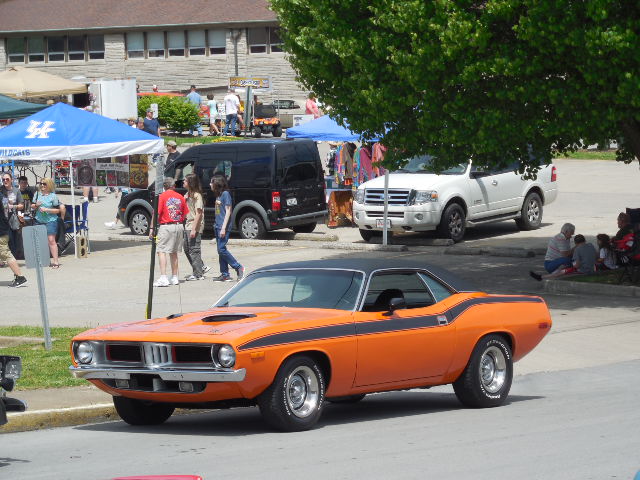 Dale & Rhea Cissell had

their Mopar

at the Somernites Cruise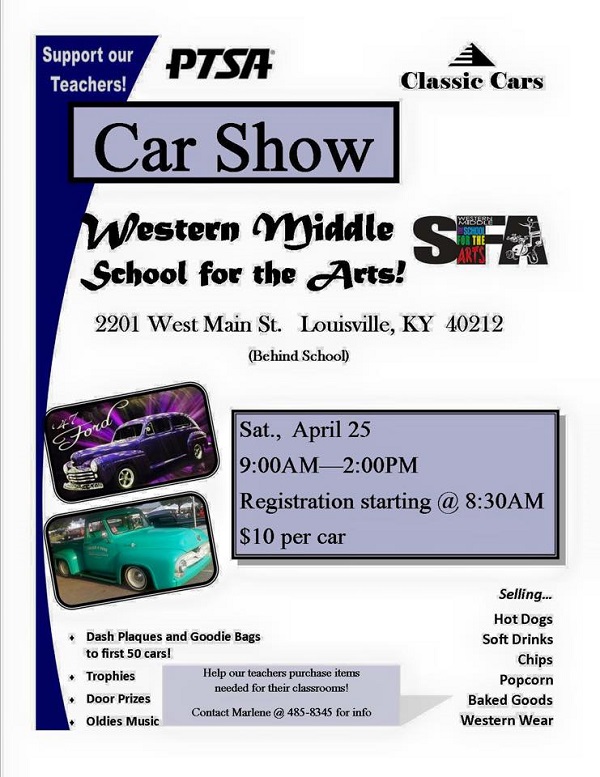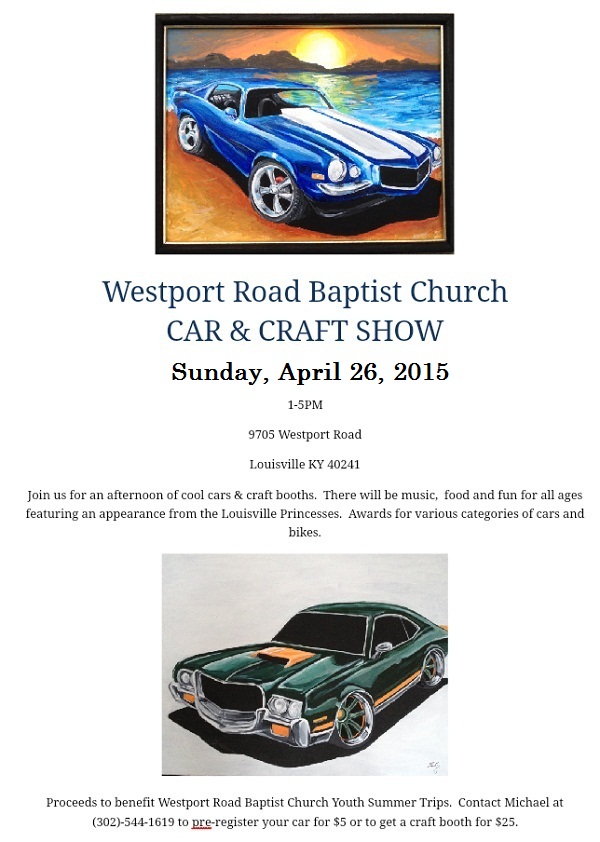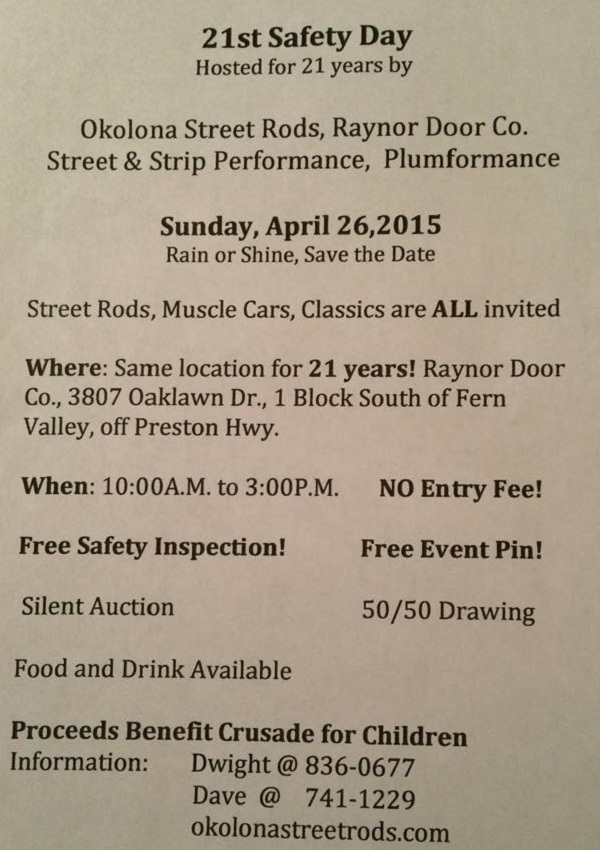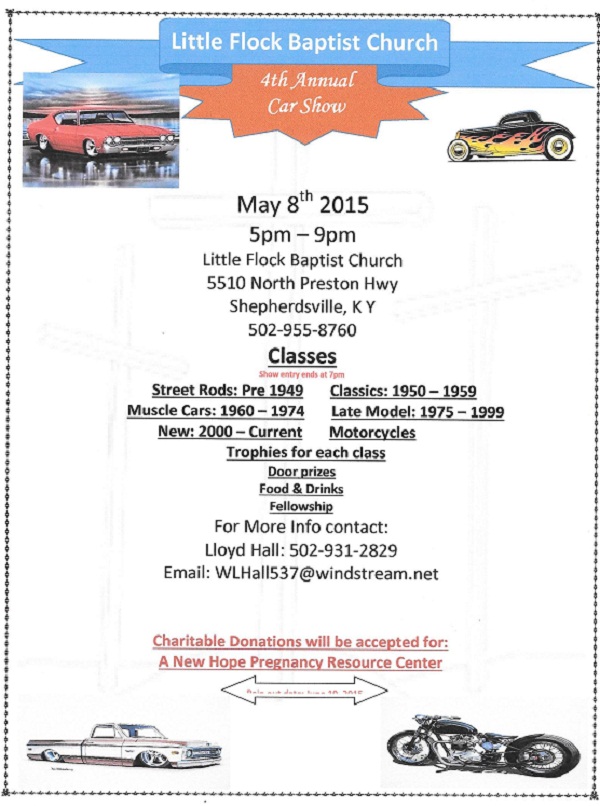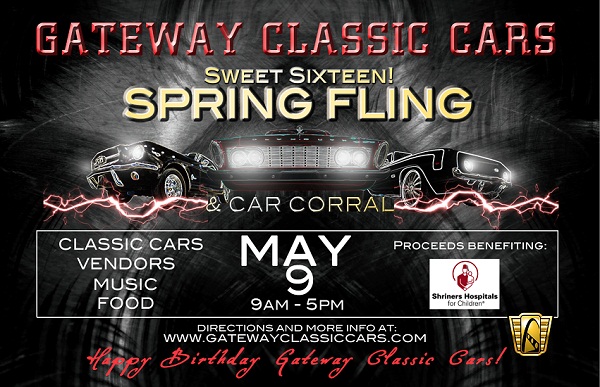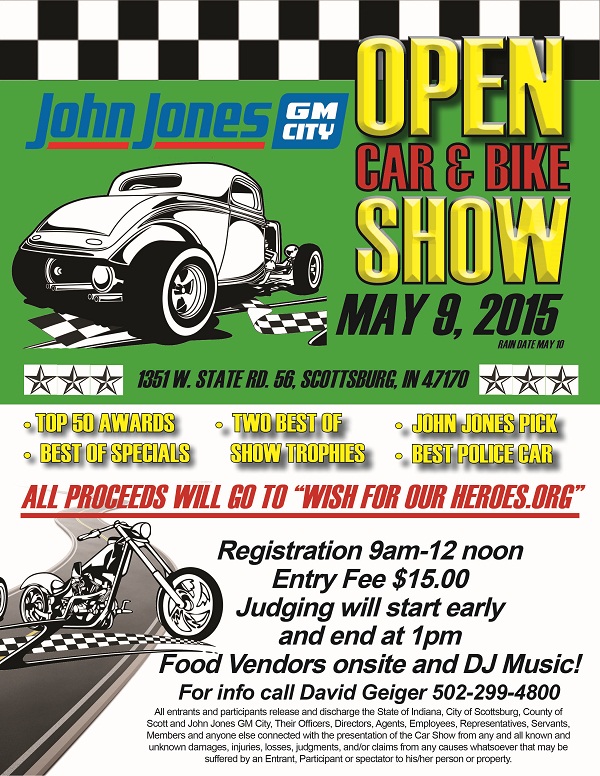 10th Nashville Nationals


May 15 - 17, 2015

"LP Field"
Tennessee Titan Stadium
Nashville, TN



For information, click the link below


https://www.good-guys.com/nvn-2015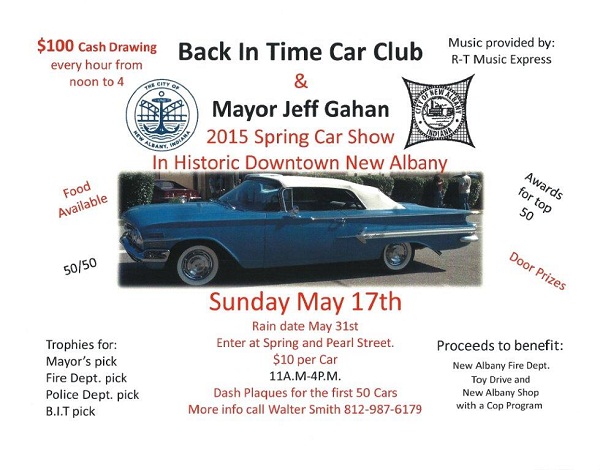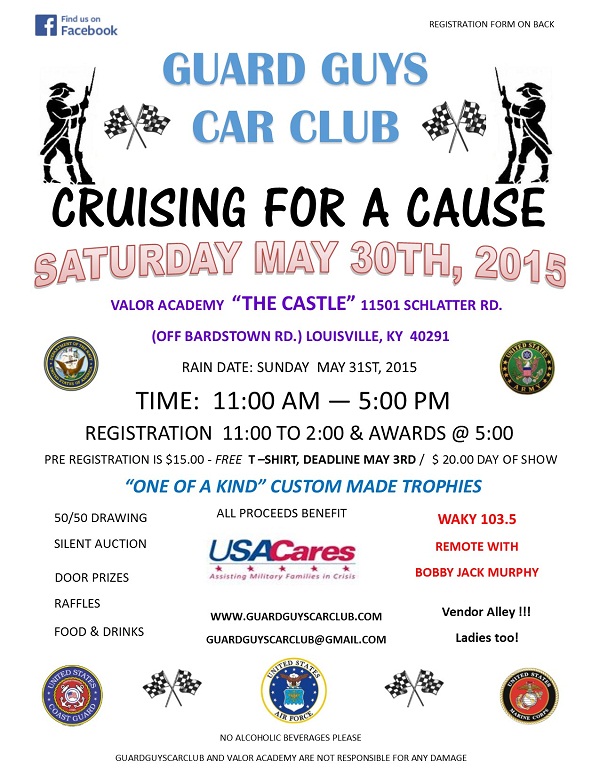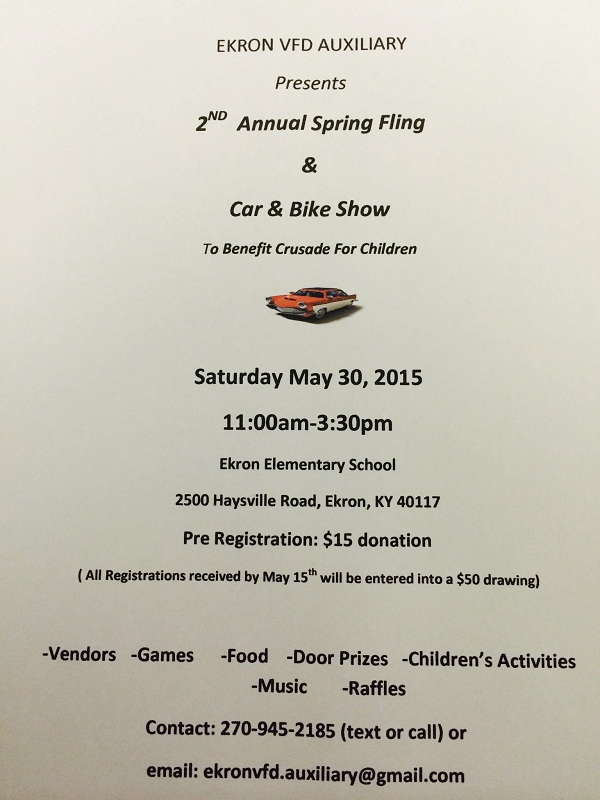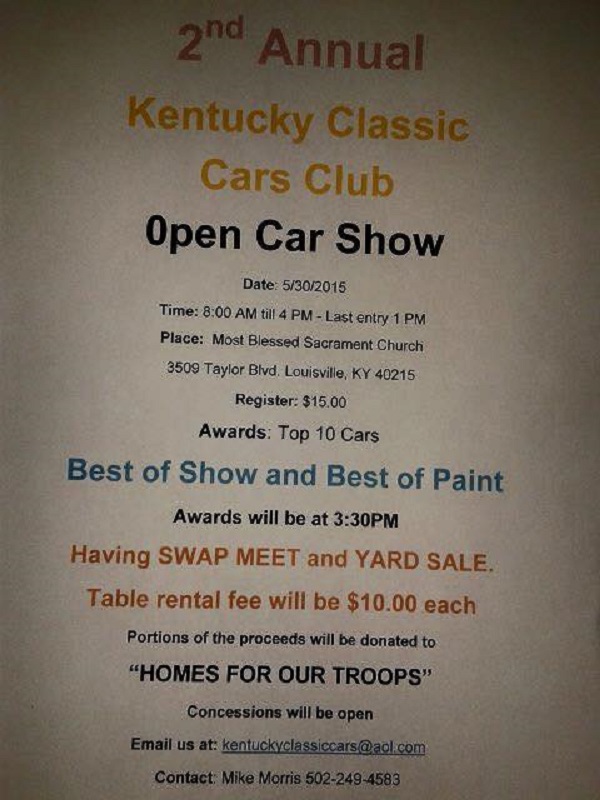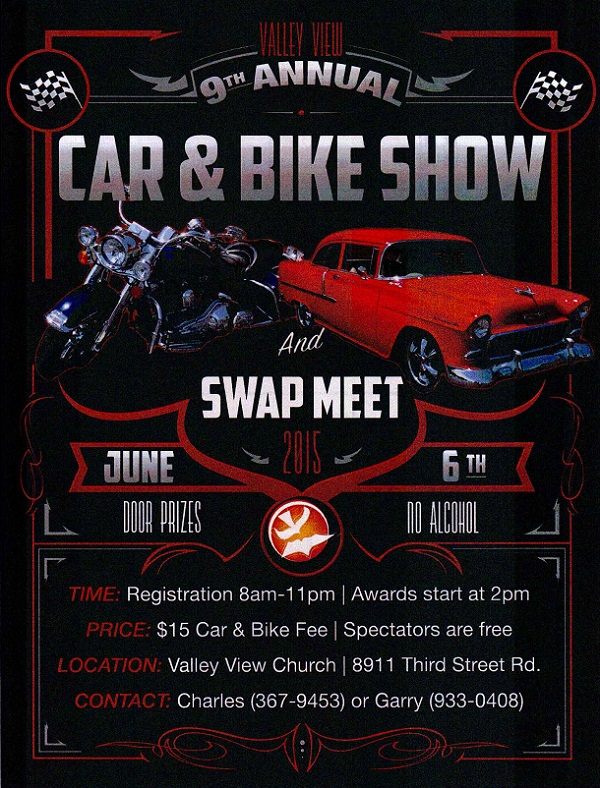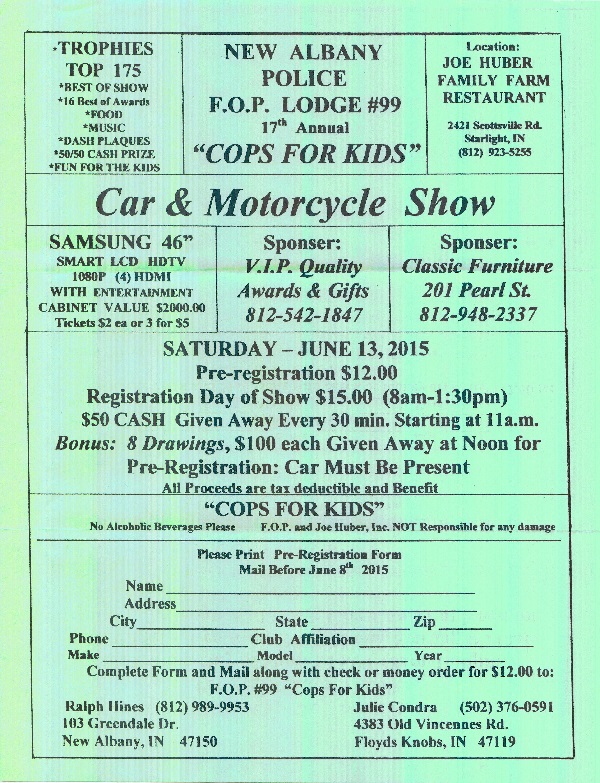 Wilder Than Most club shirts and new member registration
will be available at the Cops For Kids show
(Weather permitting)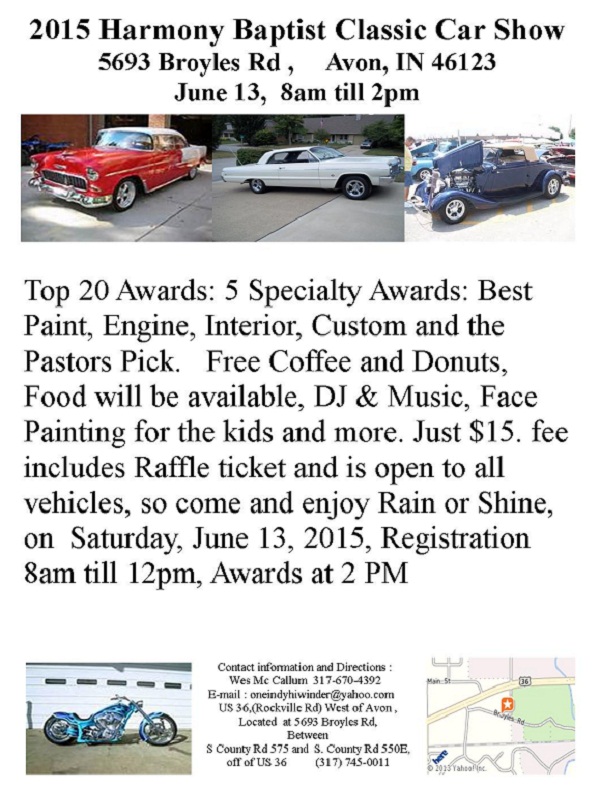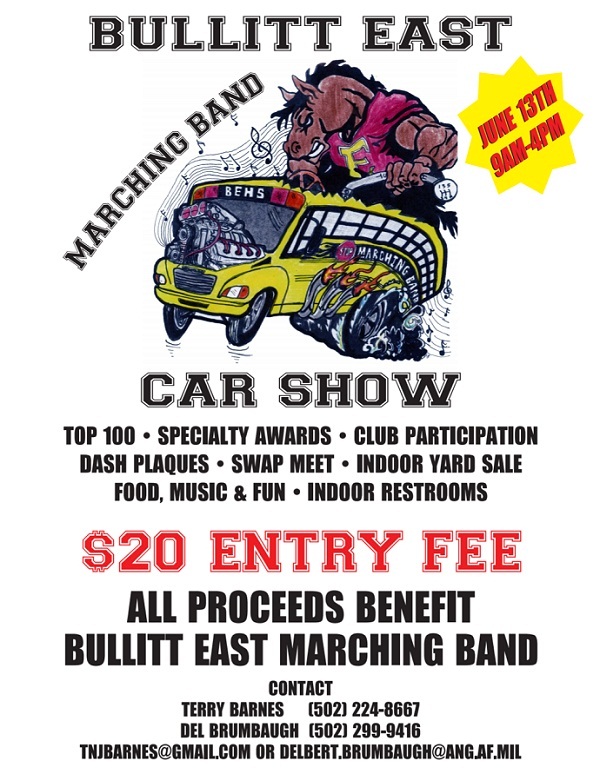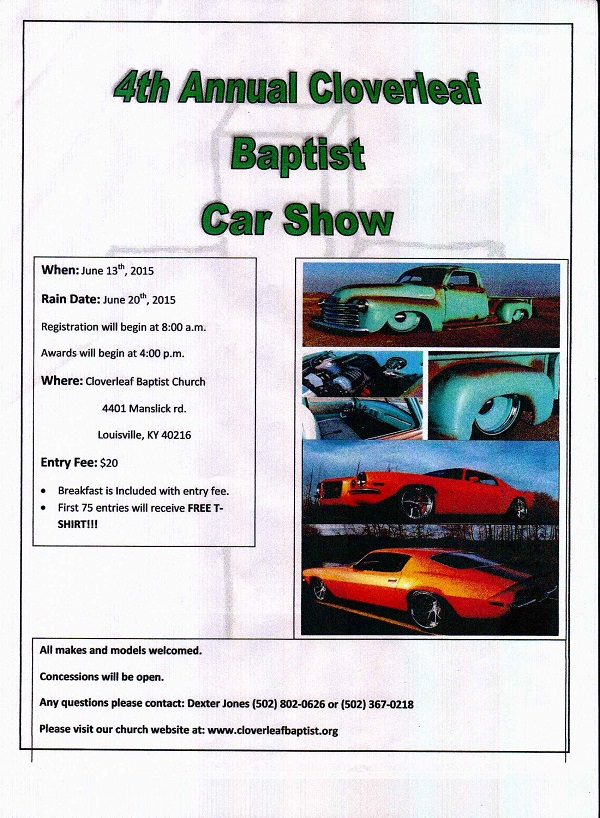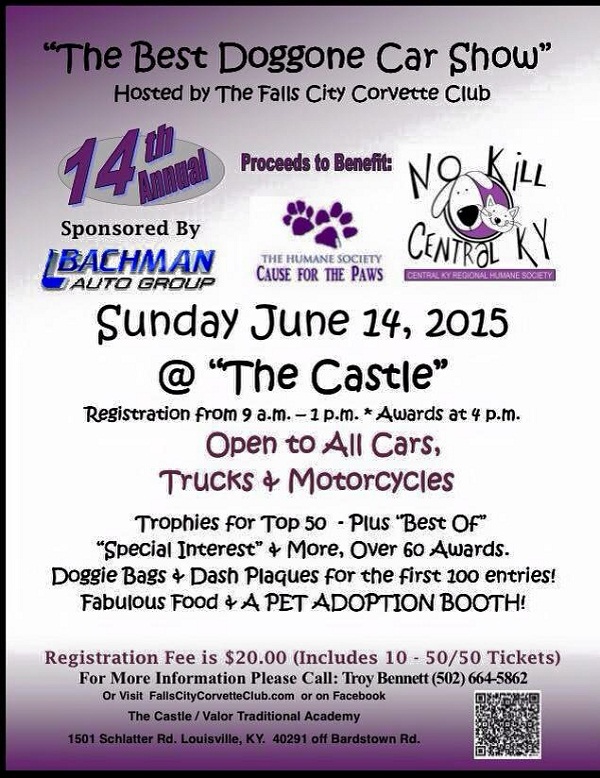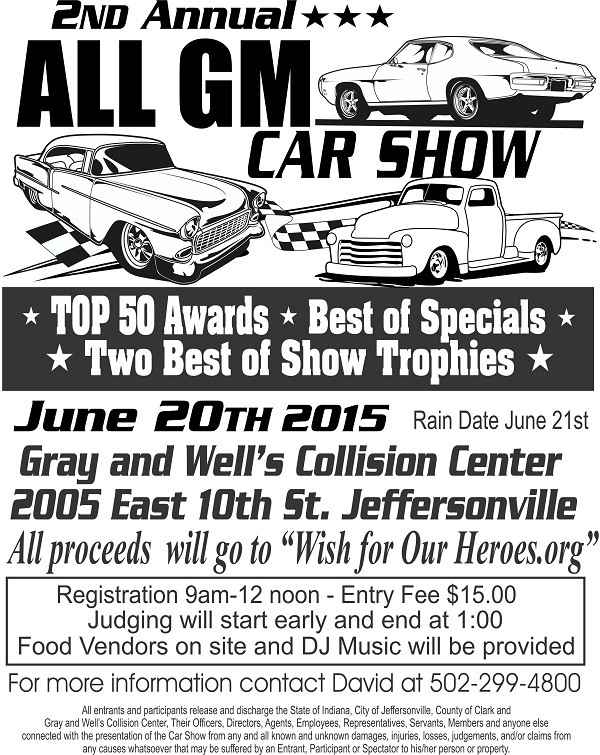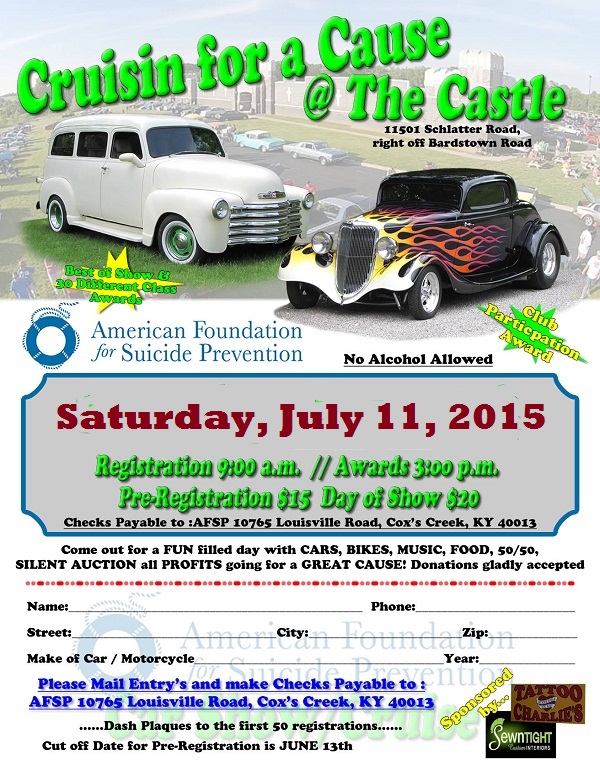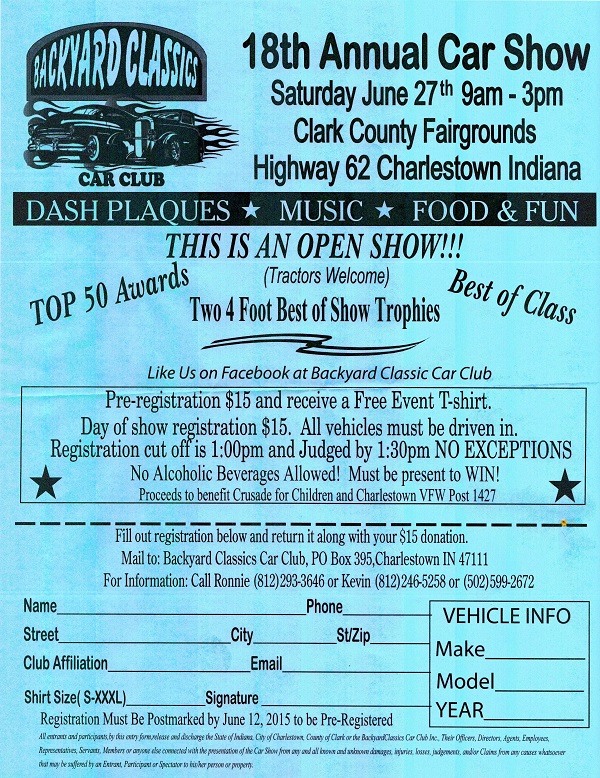 13th Annual
Parkwood Baptist Church
Car Show
Saturday, July 11, 2015

Wilder Than Most Club shirts and new member
registration will be available at the Parkwood
show
7009 Manslick Road
Louisville, KY 40214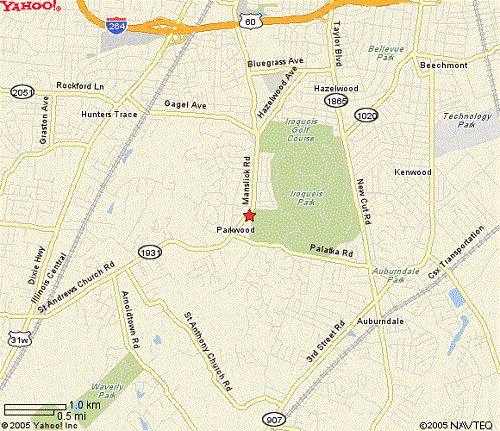 Registration opens at 9:00 am
Registration is FREE
That's right, it's a free show!

Free Food Too!
6 Foot Pastor's Choice Trophy
and many other awards
Information: 502-366-8055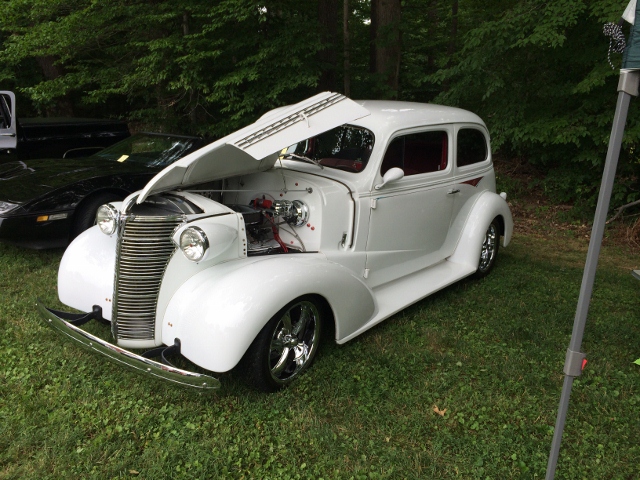 Larry Swanners Chevy at the 2014 show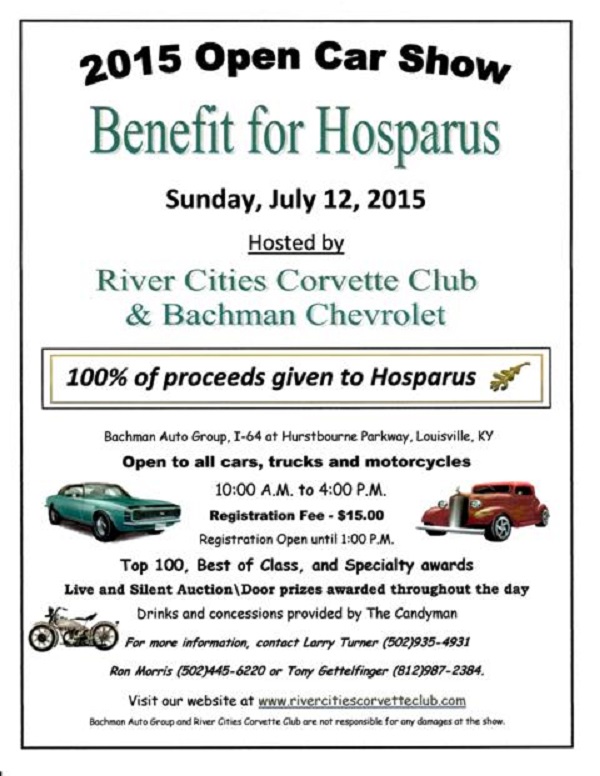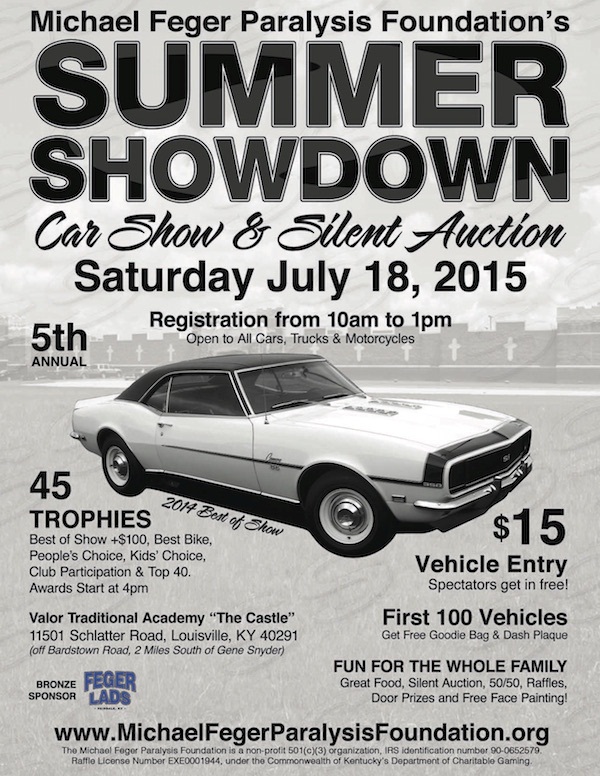 NATIONAL STREET ROD




KICK-OFF PARTY


at
Mike Linnig's Seafood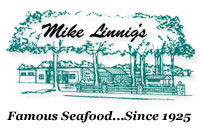 9308 Cane Run Road
Louisville, KY 40258-1854
502-937-9888

Tuesday, August 4, 2015
4:00 p.m. - 10:00 p.m.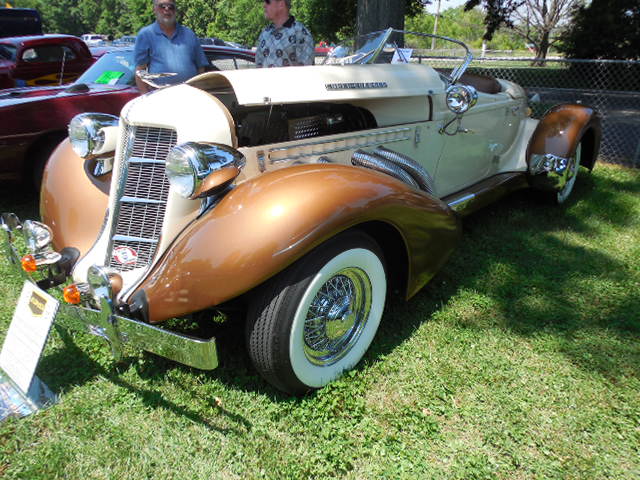 Ronnie Rudolph's Auburn Speedster

at Mike Linnig's





46th Annual Street Rod Nationals
August 6 - 9, 2015

Kentucky Exposition Center
Louisville, Kentucky

Wilder Than Most Club shirts and new member
registration will be available at this event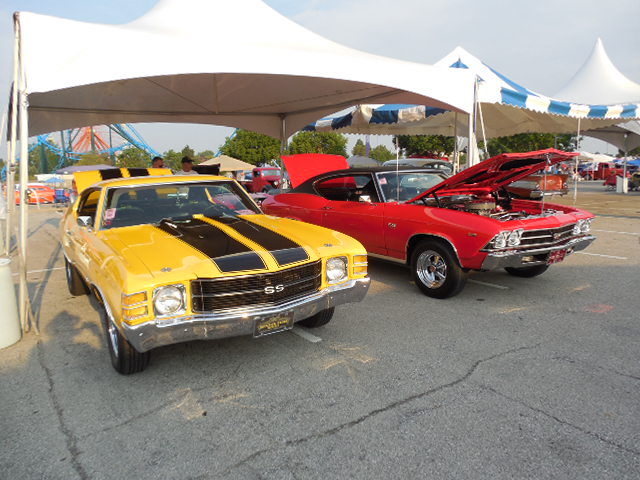 Bobby Henderson and Rich Eubank's Chevelle's

at the 2014 Street Rod Nationals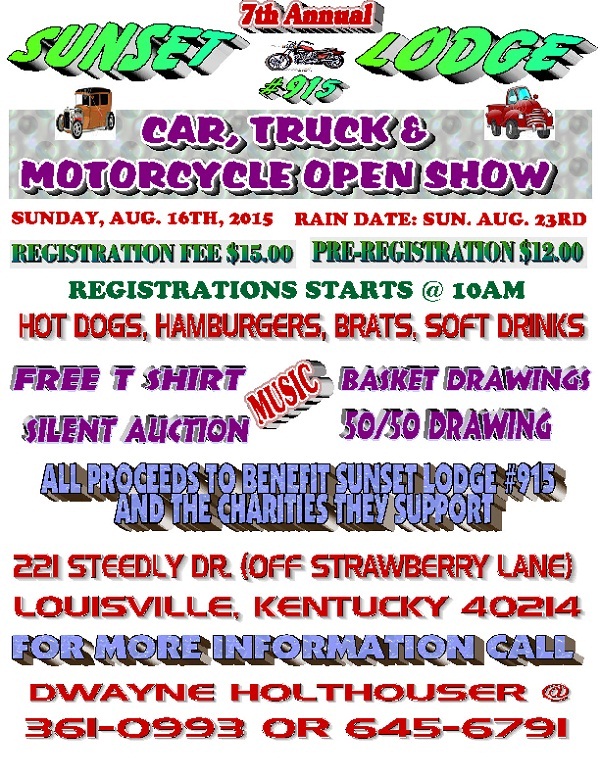 AMVETS Post 61
8th ANNUAL CAR & BIKE SHOW
Saturday, September 5, 2015
Registrations open from 9:30am - 2:00pm
Car Show from 12pm - 5:00pm
Rain Date - October 3, 2015
More Info and flyer coming soon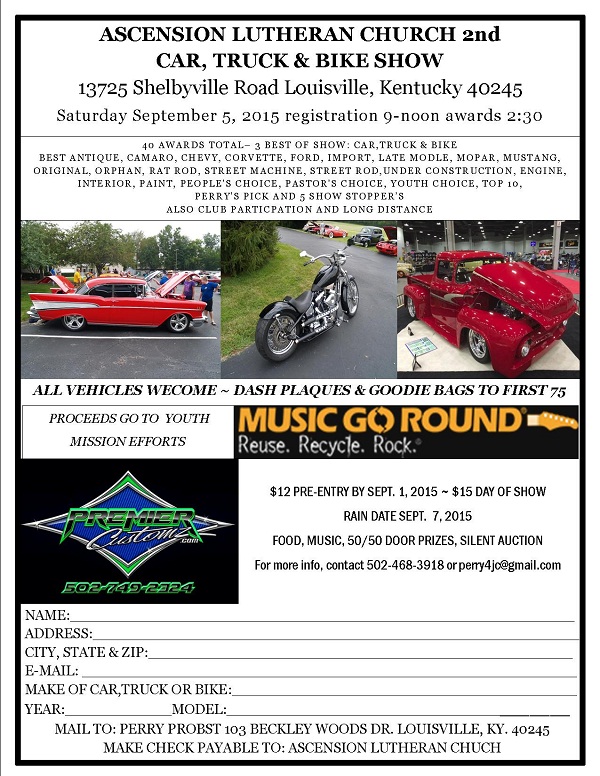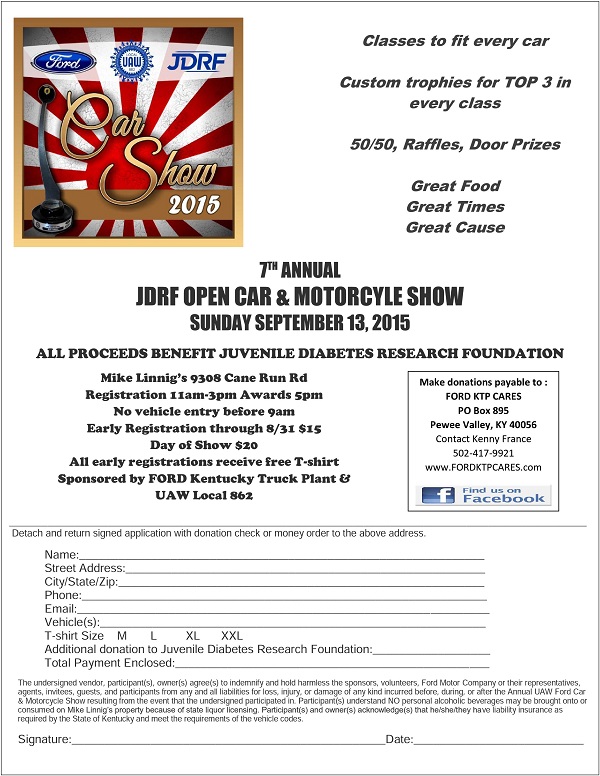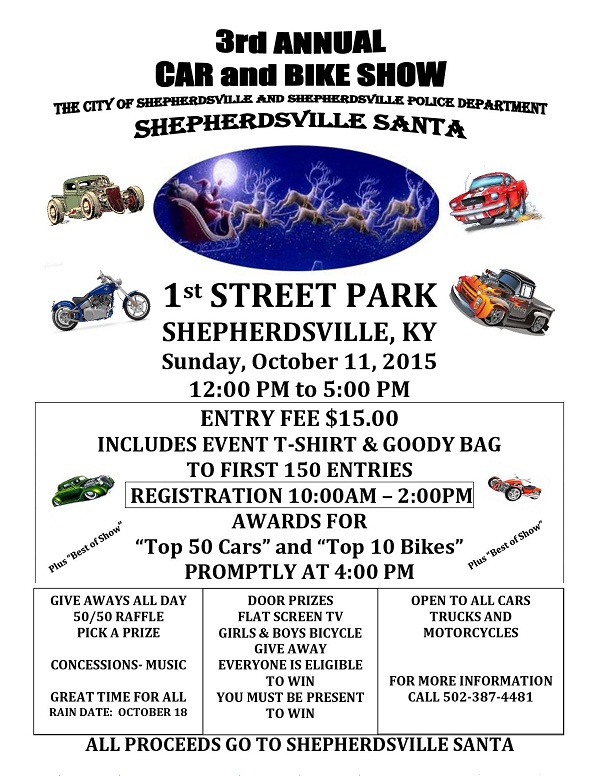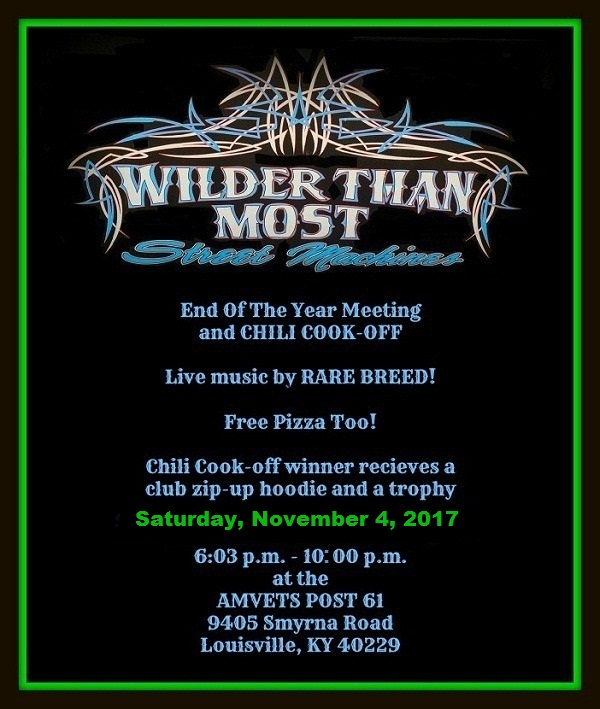 The drawing for the member's displaying in the
club display at the Carl Casper Show
will take place during the meeting (if the club is accepted).
Only those that
work the Louisville Swap Meet will be eligible.
Those that work the Saturday shifts will be selected first.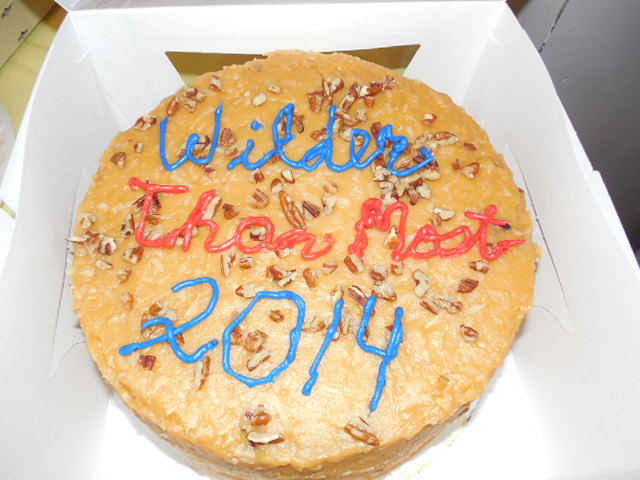 Bill Gore decorated this cake for the 2014 meeting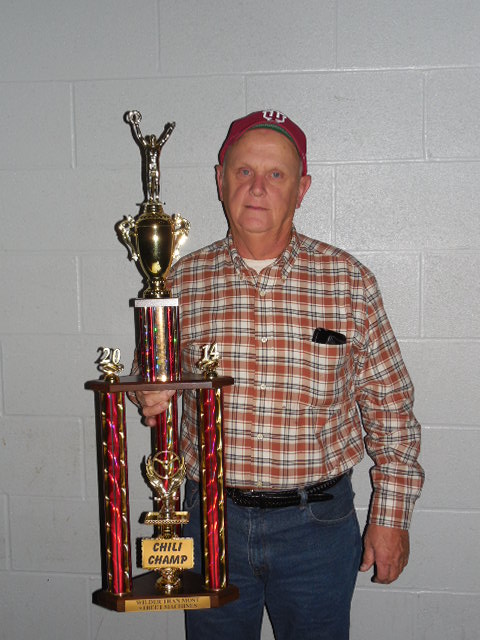 Wylie Whitenack won the Chili Cook-off



CRUISES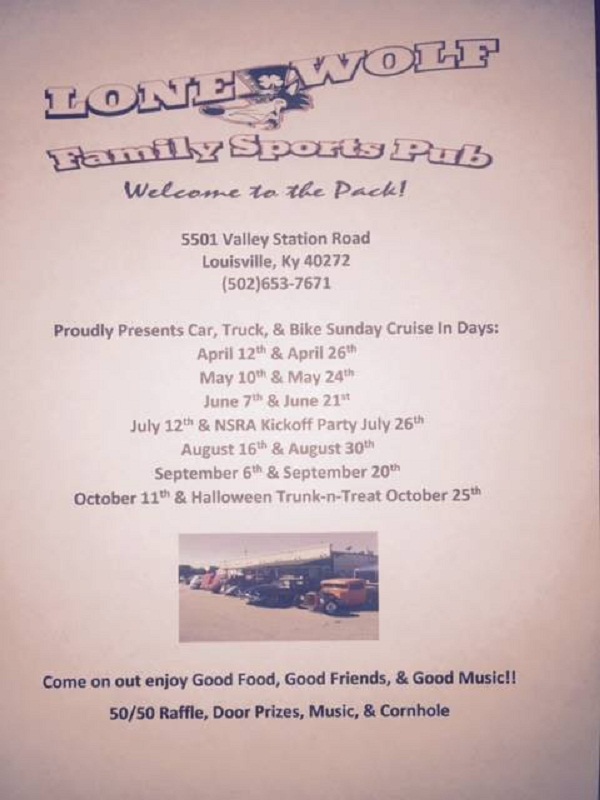 Monthly Cruises
Click on the day for cruise information